Welcome to the Peiffer PTA headquarters
Your Peiffer PTA is a fun group of dedicated parents committed to the well-being and enrichment of our Peiffer students! The PTA supports students, teachers and staff throughout the school year through fundraising and volunteer work. We work with the school to provide fun and educational events for the kids. We want our students' elementary school experience to not only be educational, but to instill confidence, stability, ambition, kindness and teamwork.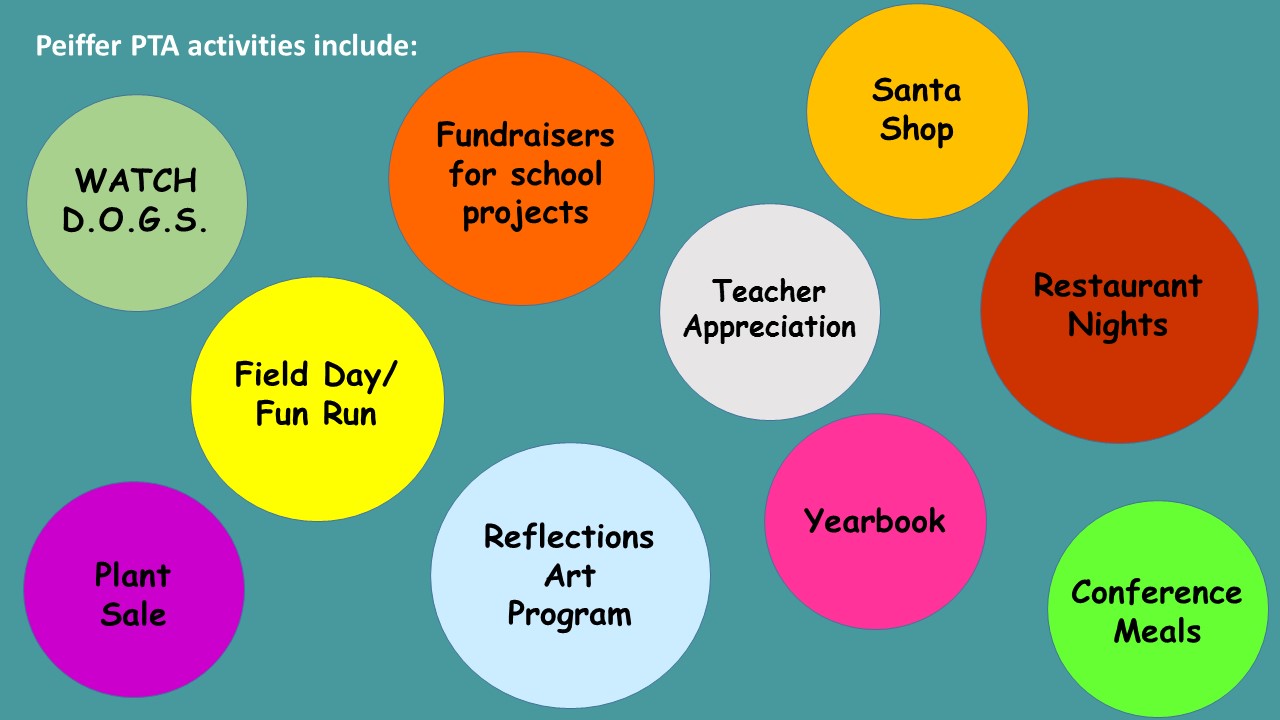 The money raised by the Peiffer PTA has funded:
Community Garden

Field Trips

Classroom supplies

Library remodel

Technology updates and maintenance

H.O.N.E.Y. Project programs

Reflections art program

Field Day

Staff appreciation
Your financial and volunteer contributions also support fun activities and fundraising events throughout the year, including:
Fun Run & Field Day

Restaurant Nights

Yearbook production

Spirit gear

Plant Sale

Box Tops
The
Peiffer PTA needs involved parents like you to be successful. If you'd like to become a PTA member, click here for more info!